One success of a clinic or indeed a person's development, is the constant pushing of boundaries. Stagnant water gets very quickly polluted, the key to avoid this is simple, continual movement! To be fresh we need only to keep moving, it works for water, mechanics and indeed for many walks of life.
Dr.Bisanga has been at the forefront of research and development for the past two decades, and an outstanding and proven hair transplant surgeon with a proven track record and an unquenchable passion for investing in people and in the hair transplant and hair loss field.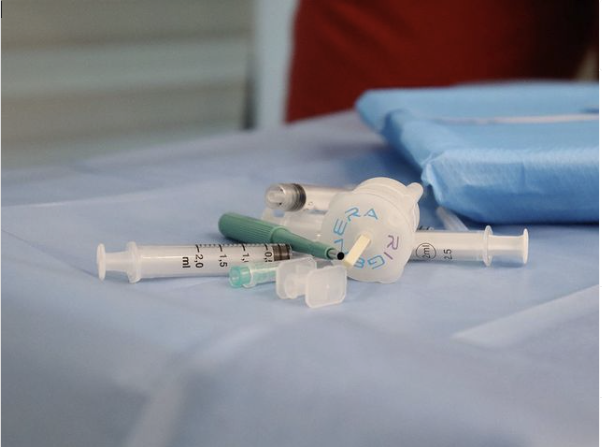 Marrying our proven hair transplant expertise with emerging technologies that may benefit the patient has always been part of our world view. We are with this in mind excited to announce that we will be ourselves seeking to push forward these barriers and run our own studies on emerging hair stimulation treatments, one of which is Regenera Activa Treatment.
This is a stem-cell therapy and in a few simple steps and we will obtain the patient's tissue via FUE, a punching of approximately 50 grafts on 45 patients. These grafts will then be used for the stem cells, ensuring we are harvesting from a permanent zone. We will then via the Regenera Active Device, separate the stems cells and obtain the regenerative cells in liquid, injectable form that are needed to then stimulate hair growth. These will then be injected into the patient's scalp. Both the harvesting and injecting need only local anaesthetic and is relatively painless, quick and easy with little to no downtime for the patient.
This treatment is safe, effectively using your own bodies cells for stimulation with no risk of allergy or rejection.
 The patient will be able to go about their usual business after this intervention and this treatment will be usually repeated at a year or bi-yearly period, subject to consultation. 
The patient groups will be split between male and female, who are not taking any hair-loss medication, be it stimulation or blocking medications, who suffer from Androgenic Hair Loss  and who are happy to undergo the above procedure. The patients will be required to keep us updated with the growth and keep in touch with the clinic for a 24 month period in order for us to have then accurate data on the outcomes from the various groups. 
If you would like to be considered for this project then please email us at info@bhrclinic.com for more information and we look forward to hearing from you.