BHR HAIR RESTORATION CLINIC
Founder Of BHR Clinic
Dr. Christian Bisanga received his medical degree in Surgery and Obstetrics from the Catholic University of Louvain. He completed his residency in Acute Medicine and Catastrophes at the Princesses Paola Hospital in Marche en Famenne, Belgium, before moving to the U.S.A where he began working within the hair transplant field and worked alongside some of the leading Doctors of that time.

Dr. Bisanga founded BHR Clinic Brussels in 2006 and due to his work ethic and constant improvement and development, BHR has evolved into one of the absolute leading and elite hair restoration clinics worldwide.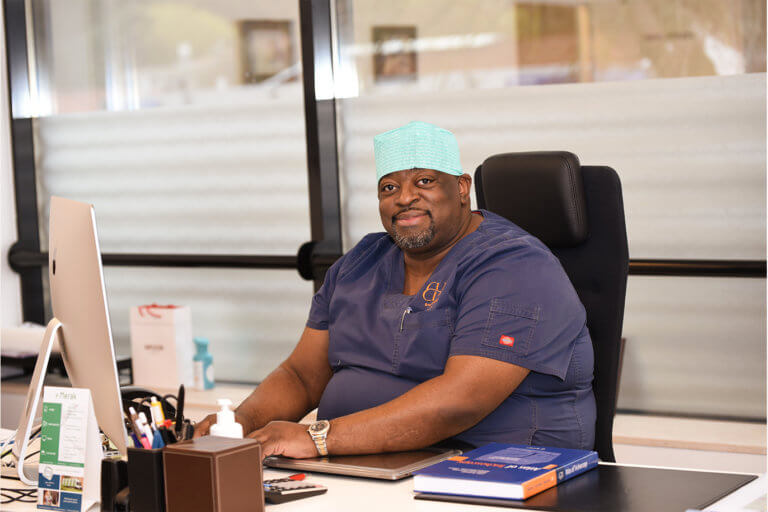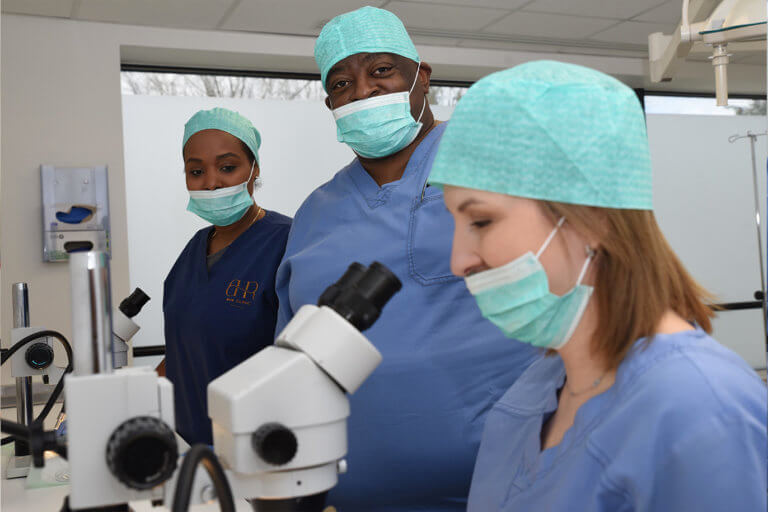 Dr. Bisanga has a reputation for his medical excellence and unique artistic vision. It is because of such factors that he is globally respected as one of the very leading surgeons in the industry.

He has a proven track record of consistently achieving excellent results with both FUE and FUT methods whilst being sought out by patients who seek solutions for some of the most challenging repair cases.

Dr. Bisanga takes great pride in his ability to create the most natural hairlines with impressive density and in the eyes of his patients, this has become his signature.
Dr.Bisanga is actively involved in research and continually striving to improve standards within the industry. Dr Bisanga excels in FUE procedures and is globally renowned for his technique which he has continued to develop over the years, while being accepted as a leading pioneer within this field.

It is due to such proficient protocols that Dr. Bisanga continues to excel in achieving such impressive results. It is also worth noting that Dr Bisanga performed one of the largest FUT hair transplants in Europe with some 6,000 grafts.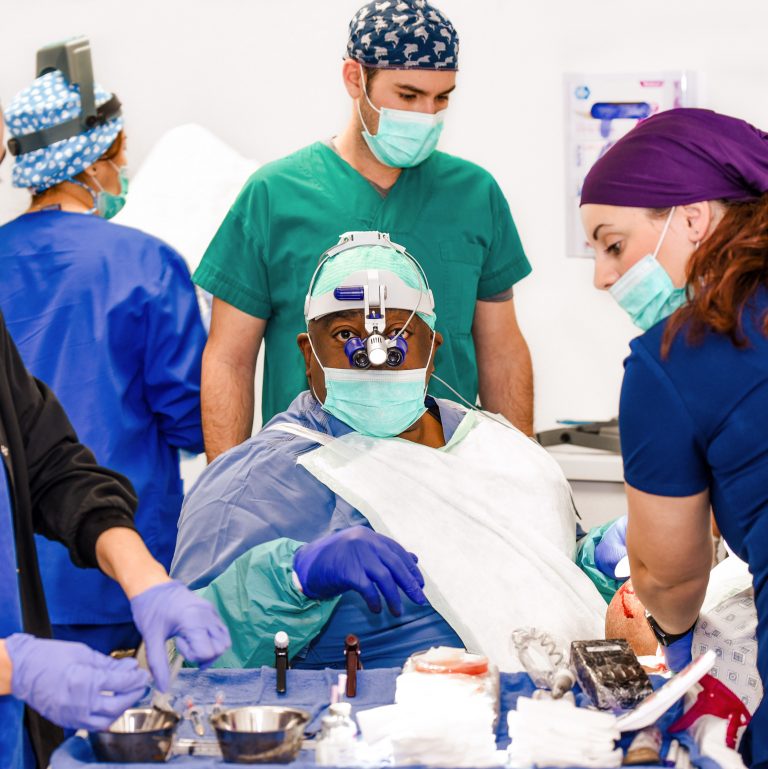 As the founder of BHR Clinic, Dr. Bisanga has gained a wealth of experience through medical training seminars as both host and participant.

He also dedicates much of his time to educating fellow Doctors. Many reputable names have been trained and mentored by Dr. Bisanga over the last 15 years. In addition to excellent results, Dr Bisanga takes exceptional pride in the reputation that he has earned regarding his patient first approach and his bedside manner. Due to his personality and natural characteristics of empathy, patience and understanding, as a patient you know that you are in excellent hands at every stage of the treatment. It is due to such genuine patient-doctor relationships, that many of his patients are personally motivated to share their story.

Dr Bisanga speaks French, English, Swahili and Lingala fluently.